Air Compressor Kit

$147.00 for 4hours/Minimum Charge

$217.00 per day/24hours out or 8hous used

Like we did on the other page, we've placed four common elements on this page to help get you started. The Logo element at the top and the Site Navigation Menu element on the left are 'global' elements, so any changes you make to them will show up on every page where you' placed one of those elements.


Serving Stockton since 1950


2377 WATERLOO ROAD Stockton, Ca.






Demolition Hammer, 60lb Electric

$55.00 for 4 hours minimum

$93.00 per day

Includes 2 bits and extension cord.

Use for concrete slabs 4" thick or less.

Chipping Hammer, 30lb Electric

$38.00 for 4hrs

$60.00 per day

Great for making holes in concrete or breaking concrete around fence post and much more.

Concret Mixer, 6 cubic foot, Gas

$65.00 psesr day

$100.00 cleaning deposit

Concret Mixer, 1 1/2 cubic foot elec

wheelbarrow syle.

$35.00 per day

$60.00 cleaning deposit

Concret Saw, Cut-off (hand held)

$30.oo for 2hr minimun charge

$15.00 per hour

$70.00 per day

$150.00 deposit

+ Diamond blade $30.00 per day

Prices subject to change without notice.

Images do not always represent actual equipment.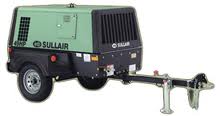 OPEN

Monday-Saturday

7:30-5:00

Closed Sunday