Like we did on the other page, we've placed four common elements on this page to help get you started. The Logo element at the top and the Site Navigation Menu element on the left are 'global' elements, so any changes you make to them will show up on every page where you' placed one of those elements.

Serving Stockton since 1950

2377 WATERLOO ROAD Stockton, Ca. 95205

Boom-lift 45'

$178.50 for 4hr min. charge

$236.25 per day

Prices subject to change without notice.

Images do not always represent actual equipment.

The video below represents a similar model of the Boomlift we rent. The images below are images of our Boomlift we rent.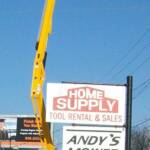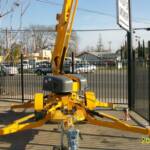 OPEN

Monday-Saturday

7:30-5:00

Closed Sunday